RepairThePC.Co.UK
So, you need
someone to help

?

We're here to help.
Terms under which I will carry out any work for you?
Terms and Conditions of work

I charge an hourly rate of £35 for my work. After the first complete hour time is charged in blocks of 15 mins. I do not charge VAT for my services
Whilst I strive to undertake ALL work in your home in many cases this is neither possible or economically viable. In these cases I will take your Computer away to work on it in my workshop. I will take care of it whilst it is in my care.
If I take your computer away I will agree with you what work I intend to do and what the overall charge will be BEFORE I take it away. If, when I have examined the computer in greater detail, I find that I cannot repair your computer I will return it to you in the same condition as I took it away. There will be no charges to pay in this situation.
If I need to purchase any parts to repair your computer or network the costs for the parts, including delivery costs, will be in ADDITION to my time to effect any repairs. I will obtain your approval before I purchase any parts and will provide a suppliers receipt for these costs. I do not add a handling fee for any items that I purchase on your behalf.
In all cases payment is due on COMPLETION of any work. Payment to be made by cash or cheque only.
I can be contacted on 01858 440478 or 07982 729511 but not after 20:00 thanks!
About

RepairThePC.Co.UK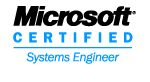 I am not a Lawyer nor have I any legal training.
This page sets out what I feel are some reasonable terms by which I will undertake to perform work on you computer, computers or your network.
If you do not agree with them then please discuss it with me before I commence work.